درباره تیم
Our Technical Teams

Software Development
Our Back-end, Front-end, and Mobile Application Development teams develop and test all the desktop and mobile software solutions First Source provides.
Quality Assurance
Our Quality Assurance team reviews new code and ensures compliance with business and functional needs.
Business Intelligence
Our Business Intelligence team governs data utilization. It analyzes the company's business processes and systems while providing insights for growth.
Information Technology
Our Information Technology team develop and maintain our platform and underlying system infrastructure and ensure the security and operation of our system.
Product Design
Our Product Design team advocates for the user and strives for intuitive, beautiful, and user-centric design and content.
درباره شرکت
About First Source
Since 2017, First Source has been on a mission to develop, maintain, and create world-class software solutions and designs in the field of fintech in a diverse and multicultural environment. We began our journey with a small team of 10 dedicated employees and grew to a team of over 50 members.
After six years in Tehran, Firstsource has opened its new office in Isfahan
We help our international clients grow their businesses with customer-centric products and services.
Our company offers a work environment that fosters personal and professional growth. A career with us is an opportunity to make an impact in a fast-growing, global organization.
---
مزایا
Performance-based bonuses

Health and wellness benefits
نقل قول اعضای تیم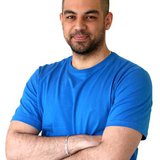 Nader Karimi
Senior Data Analyst
At First Source, both the technical and administration employees are very professional and at the same time, really friendly. This awesome combination plus the creative freedom that we have here have made it possible for me to define myself in my work and enjoy what I do
---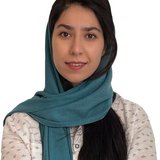 Mahdiyeh Amirkhani
Front-end Developer
First Source is a synergic company with a great culture. Here we learn together, grow together, and work towards accomplishing success together.
---